Trauma, Abuse and PTSD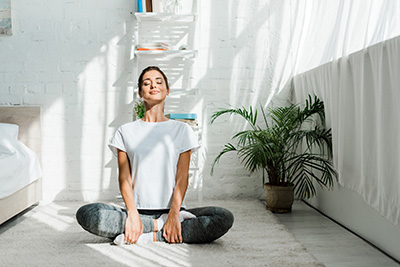 Since the diagnosis of trauma and PTSD differ widely and are looked upon in so many varying manners, patients who have experienced trauma in their life are often subject to incomplete and ineffective solutions.
Doctors at Halperin Health and Wellness Group specialize in:
Childhood trauma treatment
Sexual abuse treatment
Sexual harassment treatment
Physical abuse treatment
Elder abuse treatment
Trauma treatment
PTSD treatment
Schedule Your Consultation
---
Multidimensional Treatment of PTSD, Trauma, and Abuse: We See the Whole Picture
We see this as a result of so many treating professionals and insurance companies trying to treat trauma as defined by a limited set of discrete symptoms, without any perspective on the wider and longer-term needs of a person who has undergone trauma in their life.
We are not simple-symptom focused. We have a broad and long-term perspective. Most professionals are limited by their short-term perspective. With our many years of experience, we are capable of seeing the broader and longer-term perspective.
In addition to a comprehensive assessment of all aspects of trauma and the affected areas of a person's life, we provide multi-dimensional treatment approaches that are capable of following the patient far beyond the short-term, and short-minded treatment of immediate symptoms.
Schedule Your Consultation
---
Comprehensive Treatment Approach
The team at Halperin Health and Wellness Group provide assessment, treatment, and long-term case management of all aspects of the person's life with a focus far beyond, and more comprehensive, than other professionals and insurance-driven medical decisions.
We have assembled a team of professionals to provide the multi-dimensional approach need for optimal results. Our team consists of treatment facilities, Psychiatrists, Medical doctors, therapists as well as adjunctive professionals to provide whatever level of treatment the individual needs.
Schedule Your Consultation
---
Request Your FREE Consultation Today!
To request your FREE consultation, please call (818) 483-6747 or contact us online today!
---
Our Service Area
Halperin Health and Wellness Group
Phone: (818) 483-6747
Trauma, abuse, and PTSD therapist serving patients in Agoura Hills, CA, and the surrounding Los Angeles County communities.