Treatment of Addiction Related Issues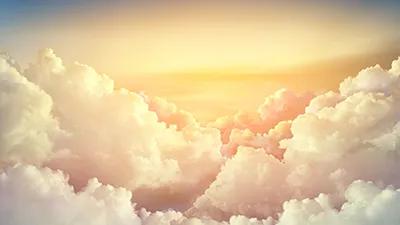 Assessment
Strategic plan
Referral to treatment of all levels and disciplines
Ongoing supervision of treatment
Assessment and re-evaluation of treatment
Strategic approach to sobriety
Anti-craving medication including Vivitrol, Naltrexone and Antabuse.
Life management
Referral and coordination with attorneys
Court reports and coordination with judges and parole agents.
With over 45 years of experience in the substance and other addictions field, Dr. Halperin is one of the leading experts in the world in the identification and treatment of individuals and families with addiction problems.
Substance Abuse Treatment
No-one has more experience than Dr. Halperin in the substance abuse field. No-one has treated more patients. He has worked in all aspects of substance abuse including interventions, treatment at all levels, designing and managing in-patient and outpatient treatment, working with families before, during and after treatment. Dr. Halperin and his team have treated over ten thousand patients and families. He has worked, or consulted with, populations all over the USA and across the world. He has treated patients and families of diverse socio-economic, racial and cultural and sexual identity backgrounds.
As a past board member of Narcotics Anonymous, Dr. Halperin has extensive experience with self-help recovery groups. Dr. Halperin has used his experience along with his professional training to develop a comprehensive approach to treatment that bridges both professional and self-help disciplines.
Interventions for Families with Substance Abuse
No-one has more experience than Dr. Halperin in working with families of people with substance abuse problems. With his extensive experience he brings to his consulting and treatment services insights not available from other providers. Dr. Halperin has developed a network of treatment professional second to none. Halperin Health and Wellness Group can provide services from pre-intervention all the way to aftercare services.
Dr. Halperin has experience working with all age groups in need of help with addiction problems. Elderly patients present a special set of needs. Dr. halperin has experience helping families help their elderly relatives.
Halperin Health and Wellness Group has the ability to prescribe and manage anti-craving medications including Vivitrol, Naltrexone and Antabuse.
Treatment of Addictions
Dr. Halperin also has over 40 years of experience working with Individuals and families with other addiction issues including; self-injury addiction, gambling addiction, porn addiction, sex addiction, laxative addiction.
Addiction is a complicated set of problems that need understanding and a hands-on approach to interact with all aspects of the patient's life.
Request Your FREE Consultation Today!
To request your FREE consultation, please call (818) 483-6747 or contact us online today!
---
Our Service Area
Halperin Health and Wellness Group
Phone: (818) 483-6747
Addiction treatment, detox, and drug rehab center serving patients in Agoura Hills, CA and the surrounding Los Angeles County communities.